Five Tips to get rid of your old car by selling it to the wreckers
Posted On Apr 12 2019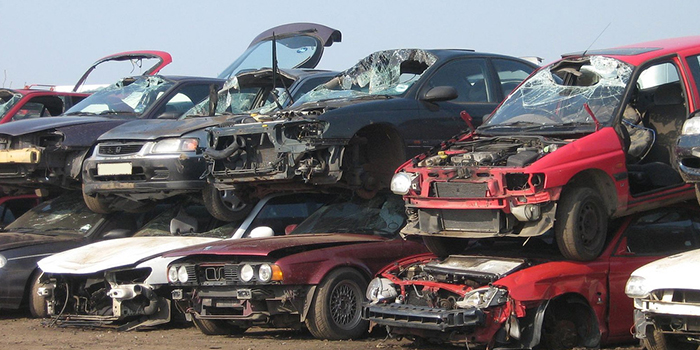 1 Old Vehicles Need More Maintenance
Like any other item or appliance that stops working, a vehicle can also become a burden when it cannot perform to its maximum capacity. Moreover, there are a lot of other expenses involved in maintaining a car too. The regular maintenance, pollution checks, etc. cost a lot of money.
People continue to spend the amount because they get the necessary services and the comfort of travelling in a car. However, these costs just become another burden on the owner when the vehicle does not function properly.
2 How To Get Rid of Unwanted Car
Under such circumstances, it is better to get rid of the car by selling to the car wreckers. Car wreckers are service providers who offer their facilities to car owners who want to get rid of their old and non-functional cars. They offer reasonable prices in exchange for old cars.
Those people with vehicles that have a lot of damage or old vehicles can also make use of their facilities. The wreckers are willing to purchase all kinds of vehicles of various brands in whatever condition they might be in. They deal with vans, Utes, SUVs and Mazda cars.
3 Where To Deal With Those Cars
It is better to sell the old cars to car wreckers rather than selling it to second-hand buyers. The second-hand buyers have many demands, and they expect discounts in price. The owners have to advertise the sale of their cars and have to wait for potential customers to approach them.
Even after they get in contact with potential customers, they have to make arrangements to take the car to the car to the buyer's location. They also have to pay for the sale and purchase documents at the time of selling the car.
4 How to Contact To Real Buyer
In case of selling the car to the wreckers, the owner only has to call the car wreckers on their contact number. Their phone number is readily available on the company's official website. The representatives of the car wreckers will be ready to answer any doubts that the sellers may be having.
The sellers have to provide all the necessary details of the car to the wreckers. Based on the information, the wreckers will provide them with a quote of the price they might be willing to pay in return for the car. If the owners agree to the price, the wreckers send their professionals to remove the car from the owners' location and pay the individual in cash.
5 Top Five Old Car Removals Adelaide
Looking after companies are an excellent approach when it comes to reliability. Don't go for any other suggestion when everything is online. Make sure you are dealing with the right buyers. Below are the top 5 car removals that helpful for your car to be removed.